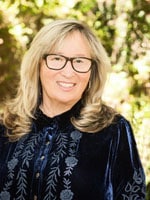 Harriet has her BS from Boston University, her MA from University of Massachusetts/Amherst, and after attending law school passed the bar in Los Angeles in 1988. Her passion is helping children and she has worked for LAUSD, and as an advocate for CASA for 25 years helping abused, abandoned and neglected children. She is a community activist, serves on the Board of CASA LA, and is proud to honor her son's memory and passions through the various efforts of the Dillon Henry Foundation.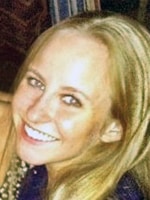 Taylor graduated from the University of Colorado/Boulder, where she studied Photography and Media Arts. She loves to travel, is a movie buff, and adores her dogs. Taylor is honored to be a part of the Board of Directors, which will continue to help people have better lives, and keep her brother's spirit alive. Taylor's Holistic Kitchen business makes healthy and tailored meal plans for clients to help them reach their health and wellness goals.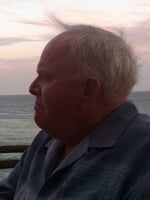 Steve attended San Jose State University. He likes travel and his favorite place currently is Mexico. He also enjoys golf, and spending time with his family. Steve misses his son immensely, and wants to see Dillon's dreams come to life through the efforts of the foundation, which honors his name.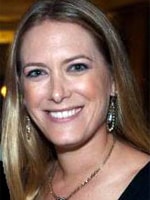 Ariel is Director of Marketing at The New York Botanical Garden, where she oversees public institutional communication. She is a passionate advocate of establishing marketing best practices within the non-profit forum. She previously worked at Resnicow Schroder Associates, where she was responsible for public relations with various national and international institutions. Ariel holds a B.A. in Art History and Fine Arts from George Washington University and a Masters in Museum Studies, Marketing, from The University of Leicester in Leicester, England. She is an avid art enthusiast, metalworker, and jewelry.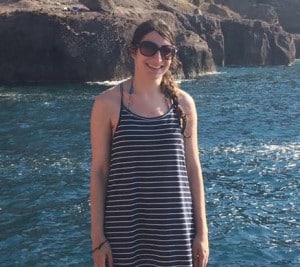 Alexandra is an attorney with a passion for immigration and human rights law. She received a J.D. from the University of California, Berkeley, School of Law in 2020, and a B.A. in English and History from Northwestern University in 2013. Prior to law school, Alexandra spent four years at WITNESS, a human rights organization that supports people using video to expose abuses and injustice. She is proud to be part of the Dillon Henry Foundation and to help carry on her cousin Dillon's legacy of compassion, empathy, and helping others.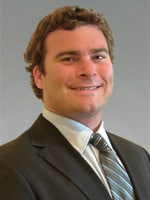 Brian is a UCLA graduate and played on the UCLA Division I NCAA water polo team and won two national championships while with the team. In addition to spending time with his family and friends, Brian enjoys traveling and many outdoor sporting activities. Brian works in commercial real estate as Executive Managing Director at Cushman Wakefield, and specializes in the sale of Peninsula and South Bay apartment and investment properties. Brian enjoyed surfing with his cousin, Dillon, in many famous surf spots around the world.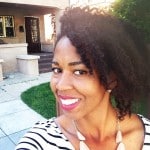 Christina is honored that she is a former classmate of Dillon and one of the first recipients to be awarded the Dillon Henry Scholarship. She graduated from the University of California, Riverside with a BA in Political Science. She is a former teacher turned "Mompreneur", and the founder and CEO of Curly Gurl Luv Beauty Supply. Christina lives in south LA with her husband and two children.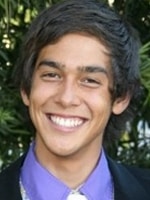 Davis was a close friend and grew up with Dillon Henry. He is currently living in New York City, working and just finished his degree in Visual Arts at The New School. Davis is the founder of an up and coming Philanthropic clothing brand, whom he credits to the charisma and passion of his late friend. He is a member of the Bowery Missions "Young Philanthropists" and an active volunteer in the New York City area.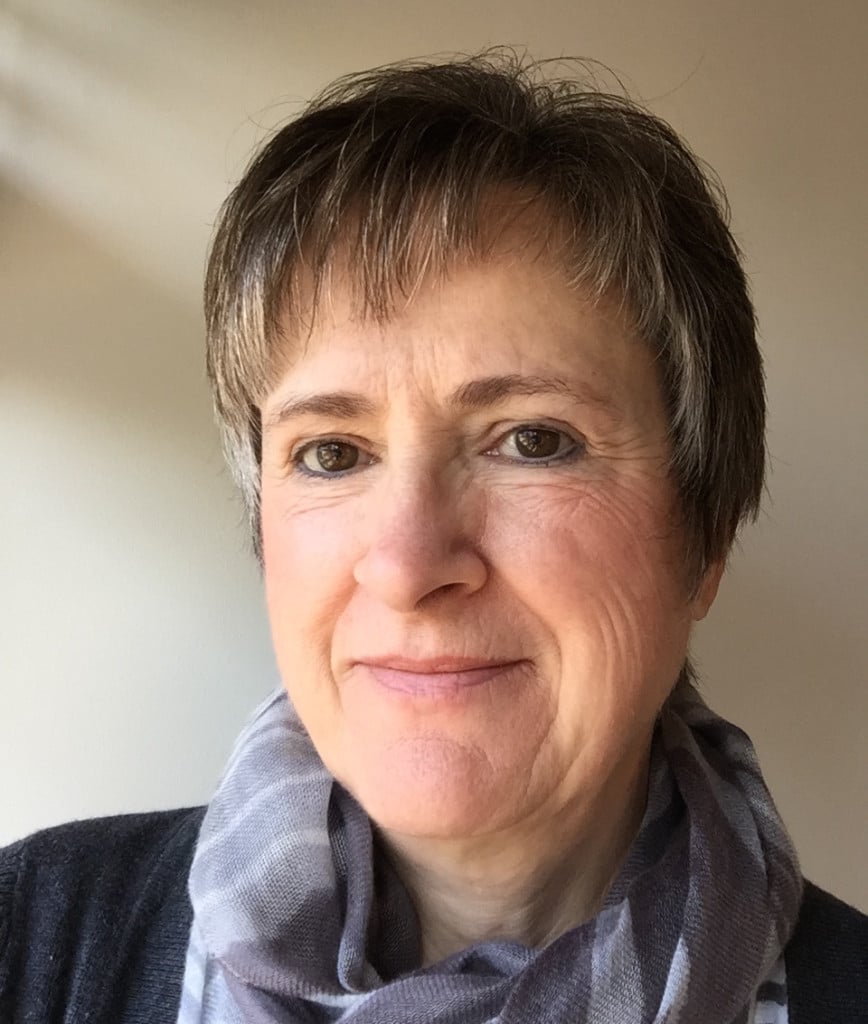 Helene was a college counselor at Dillon's high school, Palisades Charter High, for 18 years, a position she retired from in June 2015. She is proud to have collaborated with Dillon's family since the inception of the scholarship they established in his memory, and look forward to continuing to serve as the link between the family and Palisades students. Helene is currently employed at New West Charter High School and is also an independent college advisor. Helene lives in Westchester with her husband Steve, and has two adult children.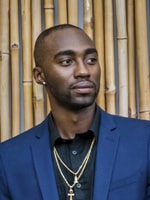 Irvin is currently a graduate student at the University of Southern California pursuing a Master of Communication Management. He completed his undergraduate studies at the California State University of Los Angeles, and majored in Television, Media and Film studies with the concentration in Broadcast Journalism. Irvin is currently working with Direct TV as Senior Coordinator of Broadcast/Production Operations & Associate Director of the "Rich Eisen Show". He loves sports, writing and learning. Irvin was one of the first recipients of the Dillon Henry Palisades High Scholarships in 2008, and he was honored to know Dillon personally.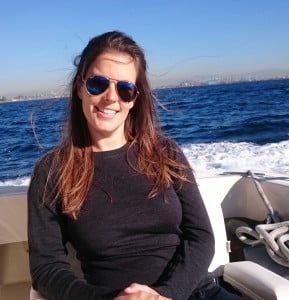 Rose and Dillon grew up together and Rose has remained very close with his family. She in honoured to be on the board of directors. Rose is currently living in New Zealand with her Fiancé and volunteering on organic farms and gardens. She is hoping to combine her love of cooking, organic farming, sustainable practices and travel to make an impact in the community. Soil is a key to life and starting from the ground up we can slowly rebuild the food system. Dillon was passionate about doing what you love and Rose feels lucky that she can pursue her dreams with his loving memory.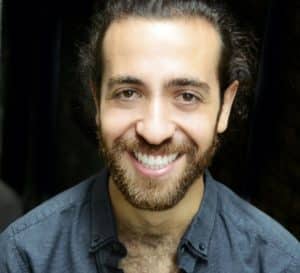 Spencer recently moved back to LA after 11 years in Chicago. After graduating from Northwestern, Spencer worked as a theater director in Chicago, until he was mobilized to take political action in the aftermath of the 2016 election. Spencer started organizing – first by volunteering and then working for progressive candidates running for governor. Since then, he has run national texting programs for the ACLU and Elizabeth Warren's presidential campaign, and census outreach programs in Chicago and Atlanta. Most recently, he served as the deputy director of distributed organizing for Joe Biden's presidential campaign, where he helped lead a team that organized over 160,000 volunteers who made over 238 million voter contact attempts. Spencer and Dillon grew up together, and he still thinks of Dillon as a big brother. He is honored and excited to be serving on the board of The Dillon Henry Foundation and hopes to help keep Dillon's spirit of love and generosity alive.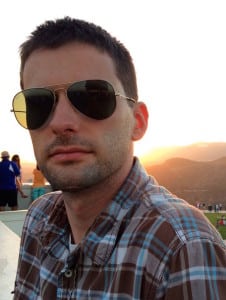 Tip Wonhoff is an attorney who works on the legal staff of Washington Governor Jay Inslee. He attended Saint Martin's University, then continued his education at the University of Washington School of Law. Tip first connected with the DHF in 2010 when he was earned a Dillon Henry Fellowship while working as a legal intern with the Surfrider Foundation. Tip shares Dillon's passion for the ocean and beaches, and he continues to volunteer as an executive with his local Surfrider Foundation chapter in Tacoma, WA.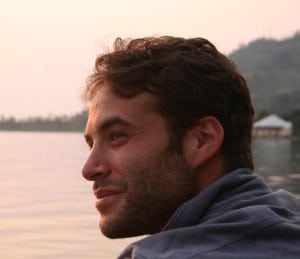 Zach currently works as the Deployment Program Manager for RefugePoint, overseeing the deployments of experts throughout Africa and the Middle East to support UNHCR, child protection and complementary pathways. He holds a BA in Anthropology from the University of Colorado Boulder and a MSC in violence, conflict and development form the University of London. Zack is proud to continue the legacy of Dillon, who had a passion for healing the world.